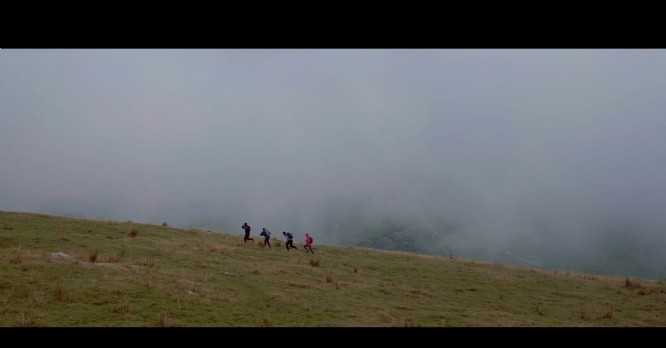 Each week, the editorial staff deciphers the media campaign of a retail player. See you today with the campaign, "Allez!", launched by Intersport and orchestrated by Marystone.
I subscribe
Insight
To explain its approach and make consumers aware of its ecological commitment, the Intersport group speaks on TV by featuring athletes, who are also committed. The idea is to start from an insight common to all athletes, beginners or experienced: we are more motivated to make efforts when we practice an activity in a beautiful natural environment! At Intersport, a product is considered as eco-designed if and only if: 50% of its main material is recycled or bio-sourced.
Device
The agency Marystone has made a film that is an ode to nature and the respect it deservese. We follow a handful of athletes, in full effort, who suddenly "come on! ", motivate themselves to accomplish their feat which must be at the height of the landscapes offered by nature. The spot features 11 characters: family, groups of friends and solitary athlete. Nature is however the main character of this film, shot in a breathtaking setting located in the mountains of the French Basque Country and whose noises are the only soundtrack of the brand's film. This TV campaign is therefore an ode to effort motivated by nature: the sporting efforts of everyone, the efforts of Intersport to design eco-designed products at affordable prices, the responsible efforts of customers to choose equipment that is more respectful of nature. The realization was entrusted to Antoine de Bary (ICONOCLAST Prod.). "I strongly believe in this notion of collective effort because we all have our share of effort to commit to obtain results", explains Guillaume Payen, marketing and communication director of the brand. It is indeed the beauty and the breath of nature that stimulate our sporting efforts while motivating our sustainable efforts to preserve it. It is this same beauty of nature that makes us realize "how foolish it would be to enjoy it while wearing equipment that does not respect it", according to Marie-Pierre Benitah, founder of Marystone. The 30-second format features different profiles of athletes, from beginners to advanced, practicing hiking or trail running, and whose physical efforts are stimulated by the natural setting that surrounds them. It is at the height of the effort in this exceptional setting that Intersprt humbly recognizes the path that remains to be traveled: "Nature deserves all our efforts. We are committed to it »and bring proof of its commitment by clearly indicating the eco-design charter of its products. This 30" format is supplemented by two 12" proof films highlighting eco-designed products from own brands Energetics and McKinley.
Goals
Beyond this visibility campaign, the group continues to deploya series of concrete actions to amplify the sustainable dimension of its commitments and promote better living together through sport: https://engages-sport.intersport.fr/
The opinion of Marie-Pierre Benitah, founder and president of Marystone:
"We have been supporting Intersport since 2017 with the aim of building a new brand message revealed by a signature "The most beautiful sport of encounters" around the collective and working together. In 2020, the cooperative has chosen to communicate around its commitments (solidarity, sustainability and accessibility). In this continuity, the brand takes the floor on TV with a speech of proof to make public its CSR approach carried by its own brands McKinley and Energetics (around 20% of the brand's business model). But we didn't want to make an educational film on eco-design. The 30-second film, shot in France, features the benefits of nature and sport and the 12-second film shows products with their technical specifications and prices. The creative idea is to demonstrate that it is impossible to enjoy the beauty of nature by wearing clothes that do not respect it. Hence the notion of effort to be made to protect it, but also of progress to be made by the brand to encourage consumers. »
Campaign: "Go!"
Advertiser: Intersport
Agency: Marystone
Distribution: A 360° campaign consisting of a 30-second film and two 12-second proof films from October 2 and for 3 weeks. A digital media plan with a one-minute film and activation on the brand's social networks and with macro-influencers who are passionate about outdoor sports. A device in the 760 points of sale and on the intersport.fr site will make it possible to identify eco-designed products as well as dedicated CRM communication.
I subscribe