He was just a specialist, admittedly gifted, in trading software. By immersing himself in crypto, Changpeng Zhao has become a global star.
In the foreground, Changpeng Zhao is all smiles. Behind him, the Arc de Triomphe on the Place de l'Etoile, photographed in the late afternoon darkness. " Hello ", tweet the founder of Binance, the world's largest crypto exchange. At 45, "C-Z"as he is nicknamed, is a seasoned globetrotter. "My family has always been a bit of a nomad"slips, as if to justify his many trips, this man with short or shaved hair.
This computer engineer with thin rimless glasses loves to stage his travels around the world. Like here at Vietnam, or again in the Middle East. Selfies where he sacrifices his favorite uniform, the black hoodie, to local traditions or to the tie. In Cannes, he even put on a tuxedo. A costume he wears for the first time in his life to go see a movie, he is surprised.
Head offices, old as SMS
Like his company, still without a global headquarters — a concept As old as the SMS, he thought – Changpeng Zhao does not bother with borders. This Canadian of Chinese origin, unknown until 5 years ago, has become one of the most prominent figures in crypto. With Binance, he once became one of the richest men in the world. His fortune is now estimated at only 10 billion dollars, against 96 billion last fall. " poor again »he dared on May 17 on Twitterafter the collapse of the Luna cryptocurrency, in which he had invested.
A message that should not, however, be taken at face value. The engineer displays a serious detachment from wealth. Eventually, he plans to part ways with "90.95 or 99% of his wealth". A luxury reserved precisely for the very rich, one might object. "He's not a financier at all, but a tech with a sense of business"recalls the former cryptophile deputy Pierre Person. "I am a normal guyhe pointed out against all evidence to The Echo. I am lucky to be financially free. But, I kept the same lifestyle. All I own is a van in Singapore and an apartment in Dubai. »
McDonald's and computer 286
The tumultuous story of Changpeng Zhao begins in China. However, when he was 12, he left the coastal province of Jiangsu for Vancouver, Canada. While it is sometimes written that his family fled because of the repression that followed the demonstrations in Tian'anmen Square in 1989, however, CZ gave another version of the family exodus.
Admittedly, his father, a teacher, had indeed been sent back to the countryside during the Cultural Revolution at the end of the 1960s. But the latter arrived in Canada in 1984, before being joined five years later by the rest of the family. . Without knowing if there is a link with Tian'anmen. One last mention that wouldn't be very good for business.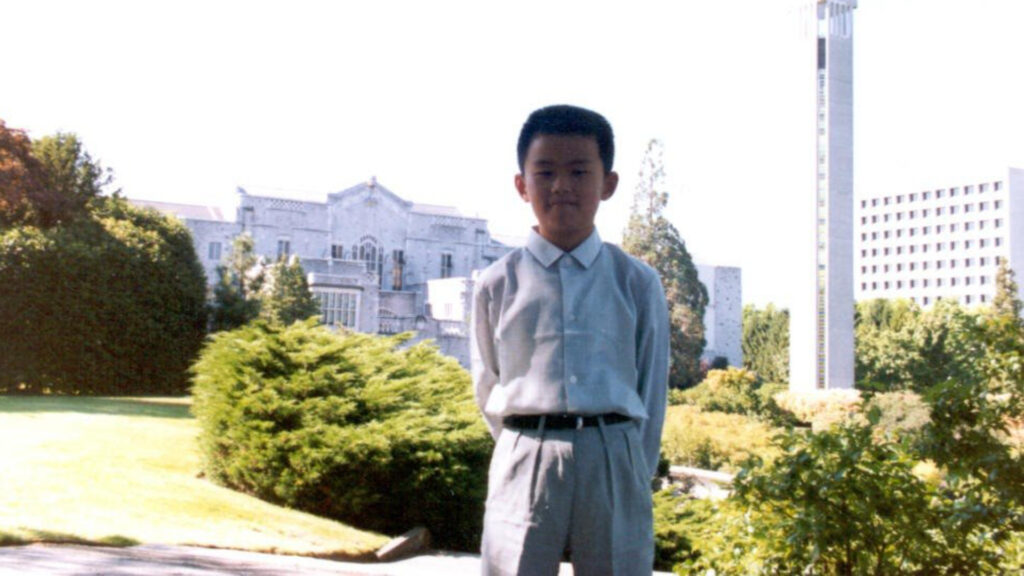 Be that as it may, it was at this time that CZ discovered computers. Computer 286 swallows up part of the family's finances. As for the young Changpeng, he will successively hold several odd jobs, as an employee in a McDonald's, to earn his living. This is one of the details of his career that feeds the myth of self-made man that the engineer likes to recall.
The Google of Crypto
About thirty years later, he is the head of the Google of crypto, Binance, for Binary and Finance, created in Hong Kong in 2017. The reasons for success are simple: better exchange speed and lower fees. "Back then most of the interfaces were very clunky and the systems were very slow"recalls Changpeng Zhao. "The strength of Binance has been listing many different coins very quickly," adds Adli Takkal-Bataille, president of the association Le Cercle du coin.
The platform, which has grown through external acquisitions, has however accumulated litigation with regulators around the world. An investigation by the Reuters news agency published on June 6 had estimated the suspicious funds that had passed through the site at 2.35 billion dollars. No one is perfect, Binance replied in substance, indicating that it was still studying the best regulatory framework.
The company, however, has a sulphurous reputation, that of a business that has taken advantage of its weight to shake up the administrations. "Now that they are a major player, the authorities are rolling out the red carpet, regrets Adli Takkal-Bataille. It raised eyebrows as French companies tried to square things. »
poker game
But, whatever one thinks of Binance, it was far from the first foray into crypto for CZ. This project should rather be seen as the culmination of several years of scouring the blockchain by patiently forging tools discovered in trading.
This passion for crypto started with a home poker game with two bitcoin figures, Bobby Lee and Ron Cao. Both men advise him to invest in cryptocurrency. His curiosity piqued, the engineer made the trip to Las Vegas for a conference. There he meets Vitalik Buterin, the genius behind Ethereum.
Another enthusiast explains to him how Ripple works. Before transferring a small sum to him, it is up to him to then transmit it to a future initiate. "I thought it was a pretty generous community"which favors exchange over profit, sums up the engineer to the New York Times. "Shortly after, I quit my job and sold my house"he adds.
Workaholic
This empowered workaholic "one or two days" vacation "a few times a year" had first started his career in finance. After his studies in Montreal, the engineer was hired by Bloomberg to work on trading tools. He quickly climbs the ladder. But, the young man, who likes to quote Sun Tzu, on the move. He finally created his company, Fusion systems, in Shanghai, specializing in software for high-frequency trading.
This before, as he recalls on his Linkedin account, to branch off from 2013 to crypto. He joins Blockchain.info, a transaction tracking service that had branched out into cryptocurrency exchange. After a position at the Chinese stock exchange OkCoin, he then founded in 2015 BijieTech, another exchange service, before opening Binance.
But the crypto tycoon, who has the logo of Binance tattooed on the arm, also knows how to preserve a part of intimacy. His current Twitter account was conveniently created in August 2017, after the launch of Binance. And nothing is known of his current family life. "I prefer to keep this private for security and privacy reasons"he told the Guardian.
Fierce, he does not hesitate to sue the media after the publication of disputed articles, as he did recently against Bloomberg. Even if it means buying them back afterwards: his complaint against Forbes magazine in November 2020, was followed eighteen months later by an investment of 200 million dollars in the media.