Café de la Bourse supports the new edition of NextWise's Next Challenge so that the young investor community can have access to all the content they need to make better investment decisions and try to win the financial rewards.
NextWise or the desire to become a key player in savings with its application and Next Challenge
After the success of the first edition, the FinTech NextWise is launching a 2nd edition of the Next Challenge so that the new generation of investors can once again test their skills in a new stock market competition now open to all students of institutions of higher education.
More than just a classic student-only stock market competition, NextWise offers a comprehensive financial education journey through a highly educational approach to finance through its app.
NextWise offers a real platform in French and English so that participants can strengthen their financial knowledge and set up the best possible portfolio management.
Read also our file How to invest in the stock market in 2022? Our step-by-step guide
What exactly is the NextWise Next Challenge?
Next Challenge is a unique opportunity for students to experience the life of an investor by managing a fictional portfolio for 7 months. Students can register individually or create an investment club of 5 to 7 members.
While those who want to participate as individuals benefit from fictitious 30,000 euros, those who want to work as a team are entrusted with the virtual management of a portfolio of 100,000 euros.
Participating in a club means that it takes the form of a management company and that you have to respect the statutes such as establishing an investment policy or even defining your investment universe in advance.
Beyond quantitative criteria on the portfolio and its management such as volatility, level of risk or even diversification or rebalancing, participants will also be judged on qualitative criteria. The way they communicate with each other, the teamwork, their ability to answer questions or doubts about their strategy or their creativity will allow them to stand out.
This scholarship contest is also punctuated by various competitions that can allow students to increase the value of their portfolio by obtaining a virtual reward or earning additional points. Video Pitch, Pitch Battle or Quiz are the most popular events.
Read also our article Discover the best stock portfolios of major investors
When is the 2nd edition of NextWise's Next Challenge taking place?
The competition runs from October 10, 2022 to April 20, 2023.
Café de la Bourse supports the Nextwise initiative
Café de la Bourse is actively participating in the 2nd edition of the Next Challenge competition!
With its versions of Café du Patrimoine and Café du Trading, Café de la Bourse aims to democratize investment and provide objective, clear and practical information so that readers can optimize their investment decisions.
It therefore seems only natural that Café de la Bourse offers participants of the Next Challenge numerous educational content and analyzes such as news articles, files, investment guides, infographics, videos, etc.
In addition, Louis Yang, co-founder and editor-in-chief of Café de la Bourse, is also a member of the jury for the 2nd edition of the Next Challenge by Nextwise.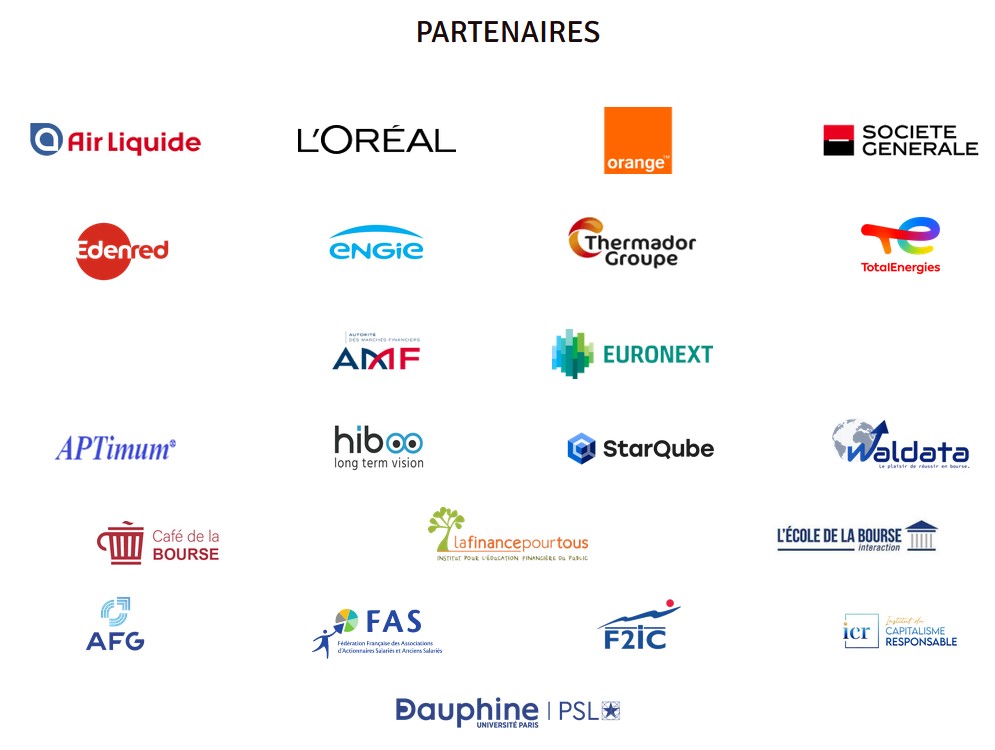 Image source: Freepik
All of our information is, by nature, generic. They do not take into account your personal situation and do not in any way constitute personalized recommendations with a view to carrying out transactions and cannot be assimilated to a financial investment advice service, nor to any incentive to buy or sell instruments. financial. The reader is solely responsible for the use of the information provided, without any recourse against the publishing company of Cafedelabourse.com being possible. The responsibility of the publisher of Cafedelabourse.com can in no way be held liable in the event of error, omission or inappropriate investment.