2K has released details about the Jordan Challenge, which returns in the NBA 2K23 edition which features Michael Jordan.
Here is the information transmitted by 2K:
In NBA 2K23, the Jordan Challenge consists of 15 unique game experiences, from Jordan's humble beginnings at the University of North Carolina to his climax with Last Shot, a shot that earned him his sixth NBA championship. This comprehensive presentation pack is the richest we've ever made, and every action can be seen, felt, and heard as if it happened in the very year it took place. This experience will introduce you to:
A complex video filter system designed to recreate the experience of watching these matches on TV as they were broadcast in the 1980s and 1990s, with each decade providing a unique viewing experience.
Vintage broadcast elements that truly capture the technology used in every game. In 1982, you will experience a broadcast of very simple design and nature, with large block letters and few graphics. As you progress to the 1990s, you'll start to see presentation evolve, as does technology, by leaps and bounds. In this area, you have to see it to believe it… and you won't believe your eyes…
A viewing that immerses you in the heart of the atmosphere and the setting of each match to offer a truly incomparable experience. For the comments to be believable, it takes the talent of someone who was there, who witnessed the whole story of Jordan without missing a beat. That's why legendary coach and analyst Mike Fratello, nicknamed the Czar, has joined the Jordan Challenge commentary team in NBA 2K23. Fratello's expertise and unique stories bring unparalleled authenticity to the matches and exemplify our desire to improve the look and experience of these matches so that they are… the way they should be.
From North Carolina…Leader…1 meter 98…MICHAEL JORDANNNNNN! We've all seen the Bulls' legendary major 5 presentations to the sound of unforgettable commentary from Ray Clay. To recreate this exhilarating moment, we tracked down a whole series of announcements from Ray Clay to include him as the Bulls' official game announcer in the 1990s, when he was televised all over the world. No presentation of the Bulls' major 5 would be complete without the Alan Parsons Project song "Sirius" broadcast throughout the stadium as each player announces. We have overlooked no detail to provide you with a completely authentic experience!
Each of the 15 Jordan Challenge matches includes a pre-match interview with a celebrity who helped make each of these matches so special. Who can tell the story of Michael Jordan better than his teammates, coaches and game commentators? During your experience, you will have the chance to meet great figures such as Marv Albert (commentator on the field of the game The Shrug), Kareem Abdul-Jabbar (opposing player during the All-Star game in Chicago in 1988), Dennis Rodman (opposing player in the match against the Bad Boys), Phil Jackson (coach of the match The Last Dance), and many others. We are sure that this detail will be for you the icing on the cake of a truly exceptional and unforgettable narrative experience.
Challenges ! Each of the 15 challenges offers you three objectives to achieve. Completing a goal earns you a Star. 40 Stars allow you to unlock unique rewards, for MyTEAM and MyCAREER modes. If you want to walk through The City and The Neighborhood in a Jordan UNC jersey, there's only one place you can get it…
Our approach of including everything we can think of doesn't stop with what we just mentioned. What good is all this if the experience on the pitch is not up to the way games were played in those days? Let's see this in more detail…
GAME AUTHENTICITY
Basketball has evolved tremendously over the past 40 years. Improving the Jordan Challenge on-court experience has been a top priority for the team this year. The Jordan Challenge isn't just a modernized version of the game with classic teams and uniforms. We've explored, researched, and made major changes to the game to fit every era, so that every game is a time travel through NBA history.
First, the game was much slower in Jordan's time. In 1980s games, you will notice that the game focuses much more on post and mid-range play. This is possible thanks to slider settings, AI, trends and game tactics specific to that era. We also changed our transition game for the 1980s. The transition lanes there are narrower and more players cut to the basket with a power play, instead of the search for three-point shots that characterizes the NBA. today.
You can replicate the patterns of some of the greatest coaches in NBA history: Jack Ramsay, Hubie Brown, Dick Motta, Lenny Wilkens, Phil Jackson, Jerry Sloan, Rick Adelman and many more. Defensively, we've revamped our matchup logic so that when Jordan plays Dominique Wilkins, they go head-to-head and try to outplay each other in the Shootout challenge. For other games, you will discover more complex cross matches. When playing Jordan against the Cavaliers, Winston Bennett defends on Jordan, Jordan takes on Craig Ehlo, Ehlo defends on Scottie Pippen, and Pippen defends on Bennett. If you are able to score points efficiently enough, Ehlo will take over the defense against Jordan.
The basketball of the 1980s and 1990s was much more physical than today, which is faithfully reproduced in the ground game and on the racket. Hand contact and hard hitting make one-on-one duels look completely different than today's more fluid game. We have also ensured that all rules (like illegal defense) are accurately represented for each particular encounter. Playing with Jordan against the Detroit "Bad Boys" is arguably the most obvious example of old school basketball physicality. The Pistons will use their famous "Jordan Rules".
When it comes to distinctive styles, we've made the biggest improvement yet. Magic Johnson treats us to his back passes, and many iconic players have all-new jump shots, double steps, and dunks. We've also done everything we can to make sure our dribbling and finishing moves are right for the times. This means that moves like the "shammgod" crossover and "euro-step" layups are not present in Jordan Challenge matches. And of course, the Jordan Challenge wouldn't be complete without capturing some of the great moments everyone remembers: Jordan's famous shrug against Portland, the flu game of the 1997 finals, the shot at Ehlo and Jordan's famous winning basket over Bryon Russell to win his last league title. These are just a few of the memories that have been faithfully recreated in NBA 2K23.
We paid attention to every detail and more to create the Jordan Challenge. The end result is a breathtaking recreation of a bygone era that you are sure to enjoy! Below is a detailed look at each challenge and the story behind those moments.
THE JORDAN CHALLENGES
1. 1982 College Championship Final: University of North Carolina vs. georgetown
2. Team USA 1984 practice game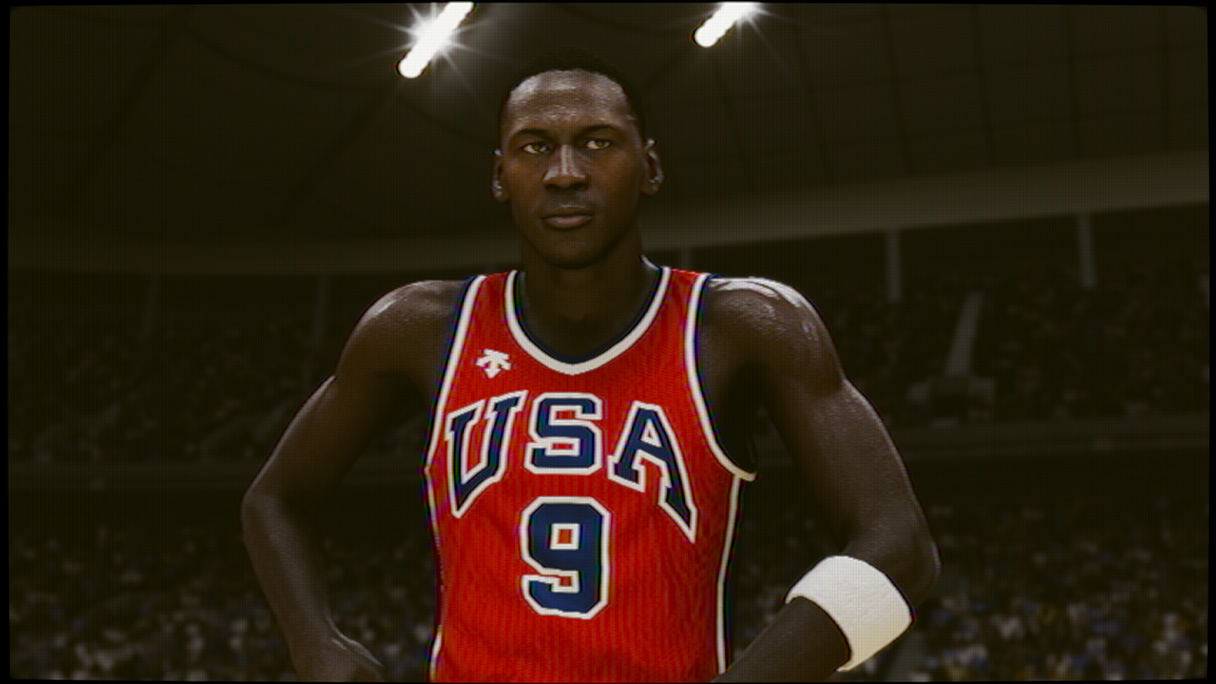 3. Game 2 of the 1986 Eastern Conference Playoffs First Round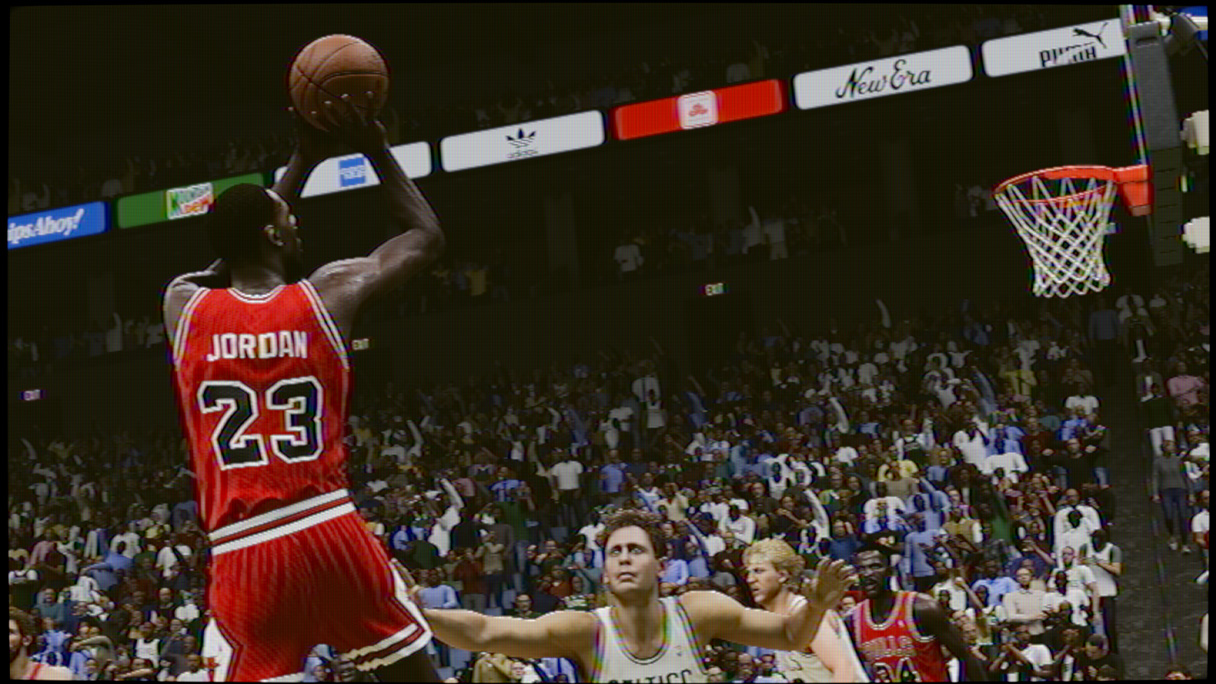 4. NBA All-Star Game 1988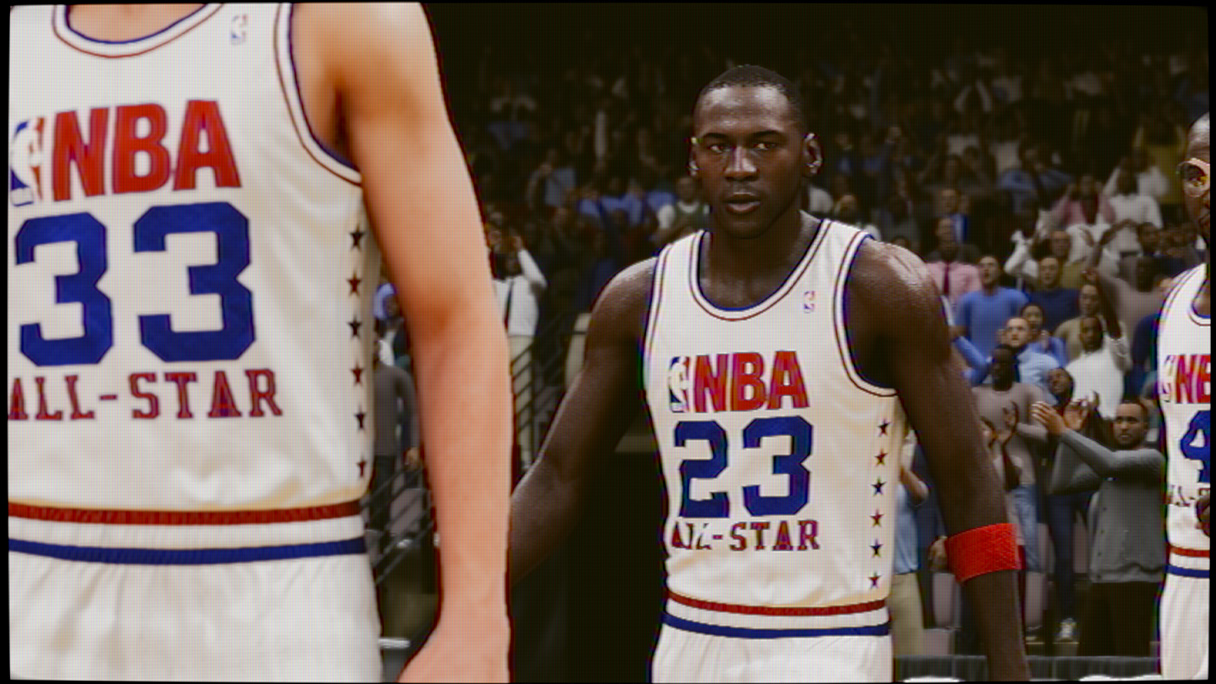 5. Game 5 of the 1989 Eastern Conference Playoffs First Round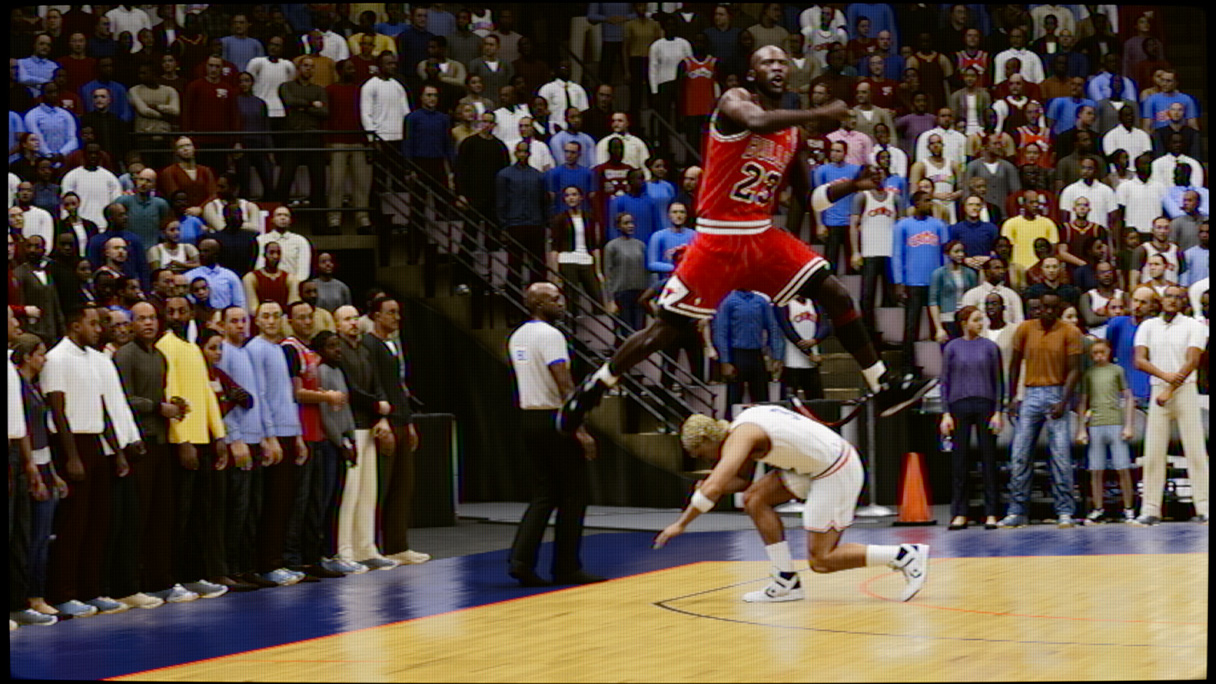 6. Reception of the Atlanta Hawks by the Chicago Bulls 1990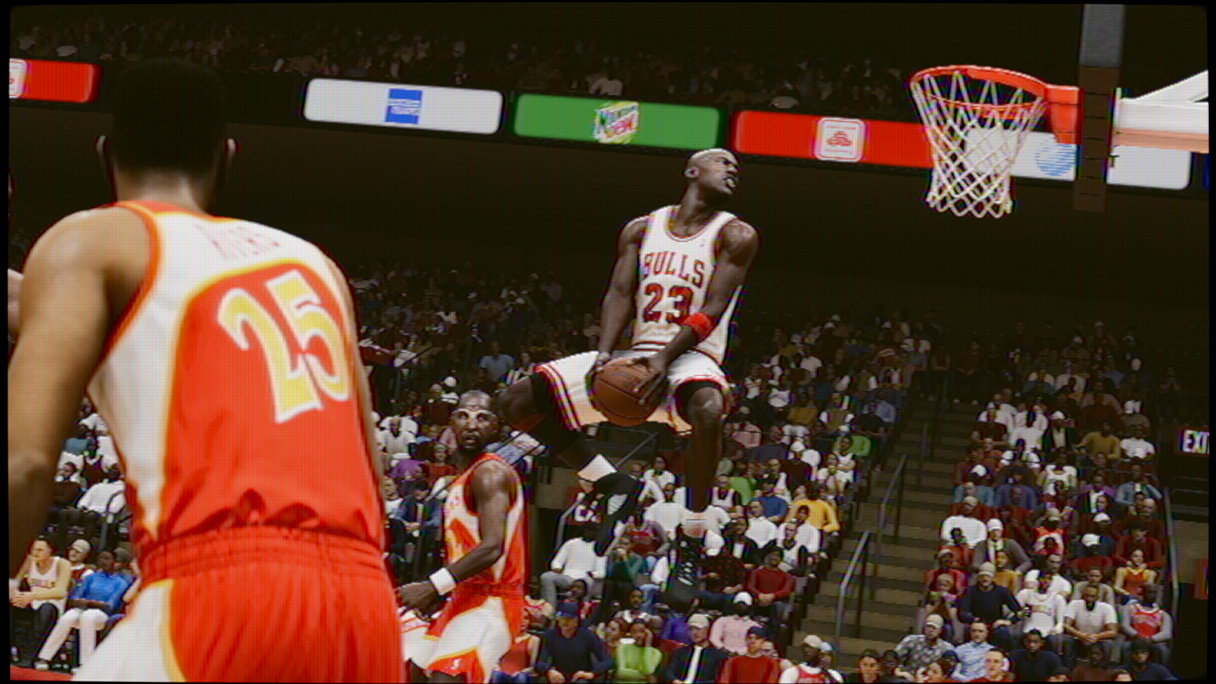 7. Reception of the Chicago Bulls by the Cleveland Cavaliers 1990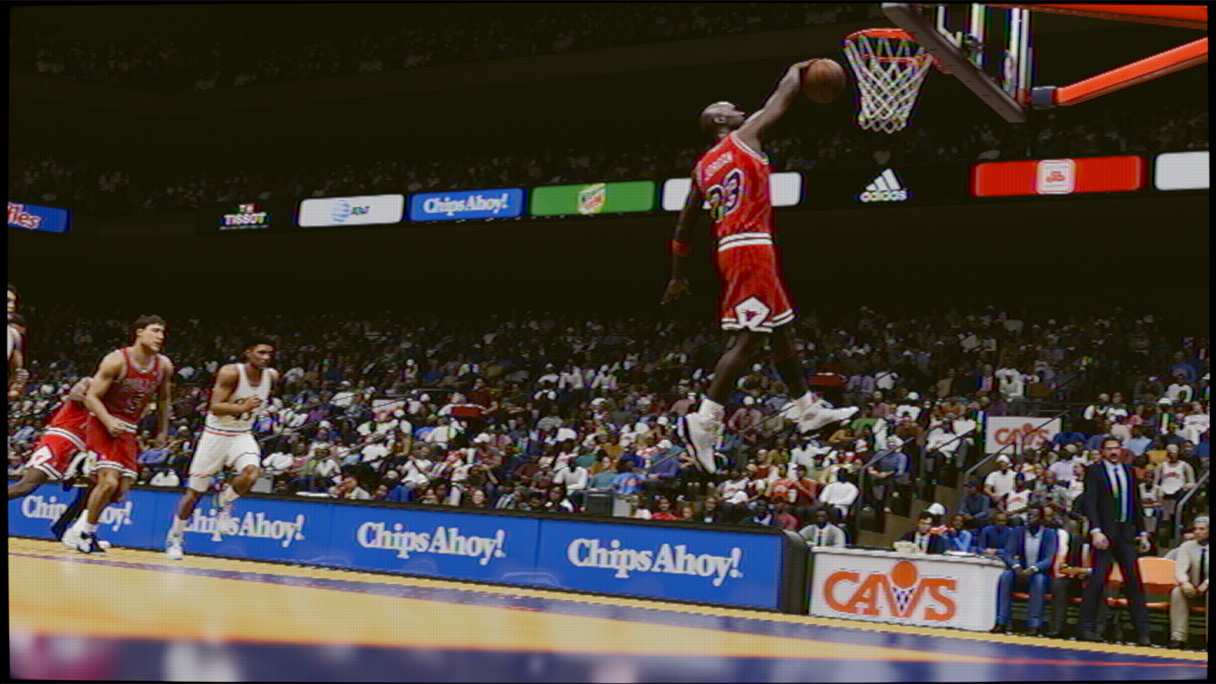 8. 1990 Eastern Conference Finals Game 3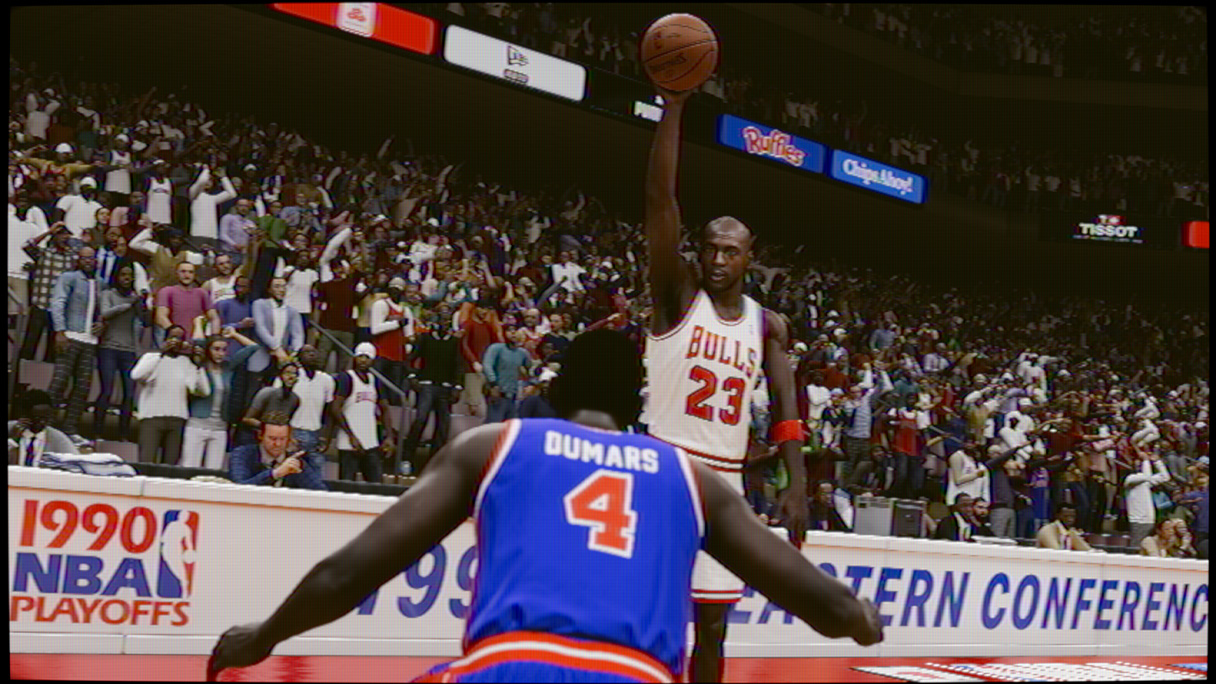 9. 1991 NBA Finals Game 5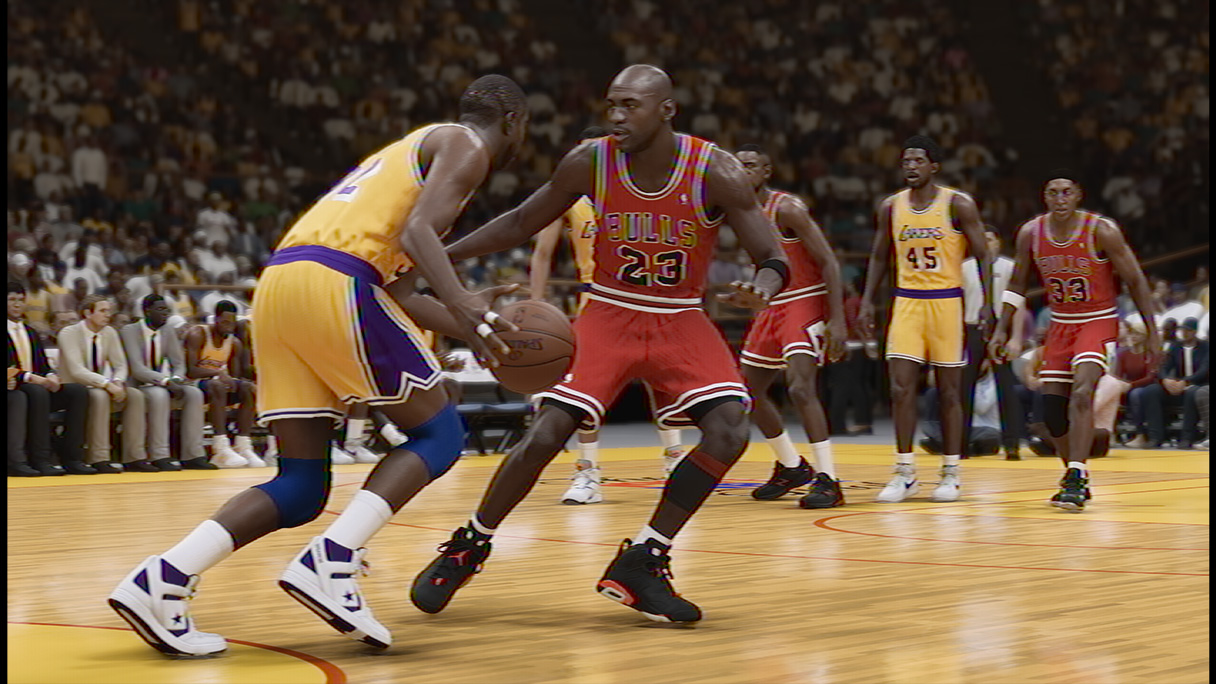 10. 1992 NBA Finals Game 1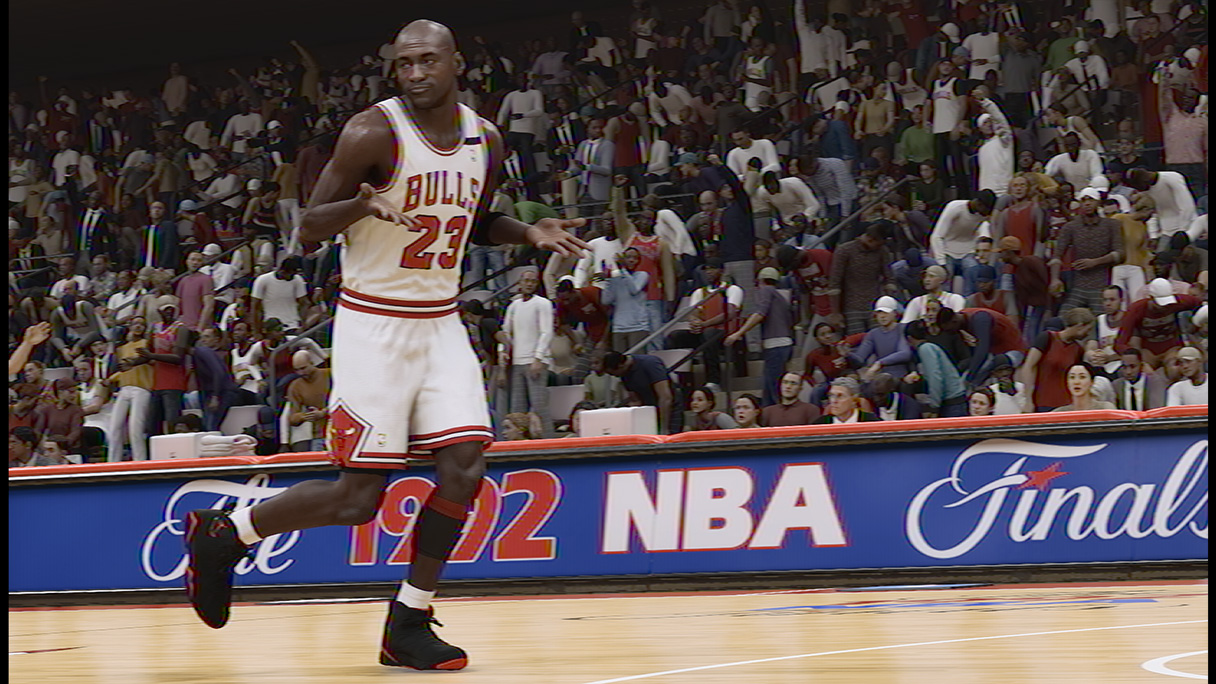 11. Reception of the Chicago Bulls by the New York Knicks 1995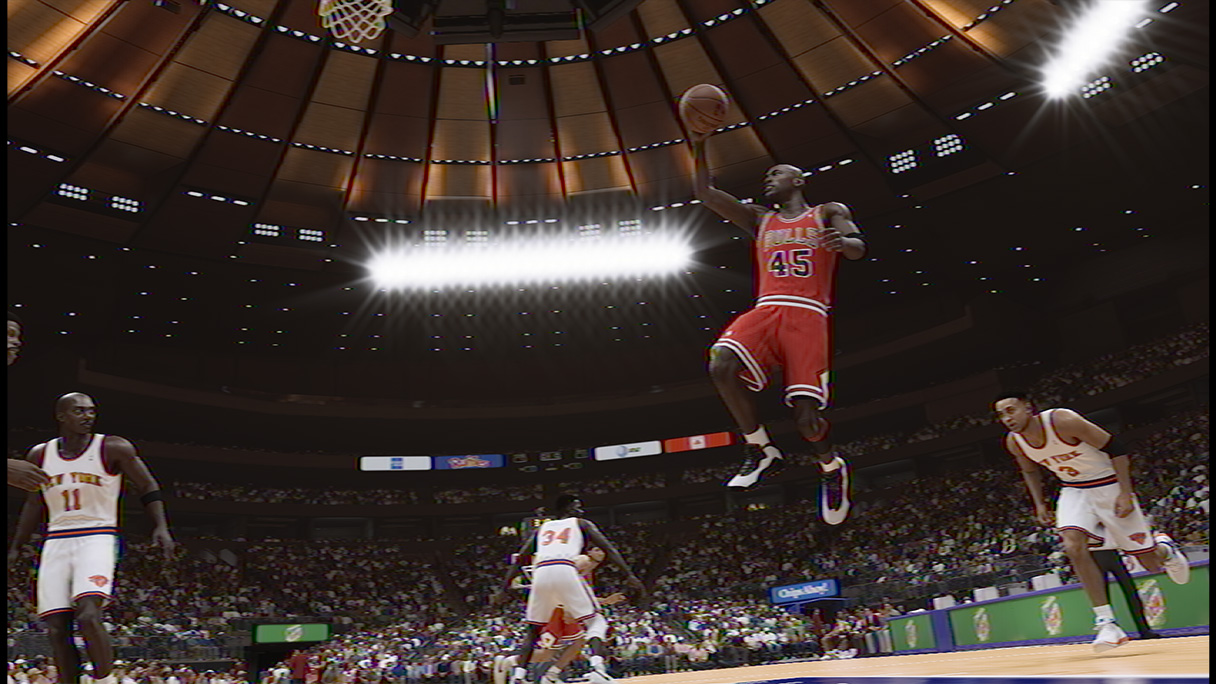 12. 1996 NBA Finals Game 6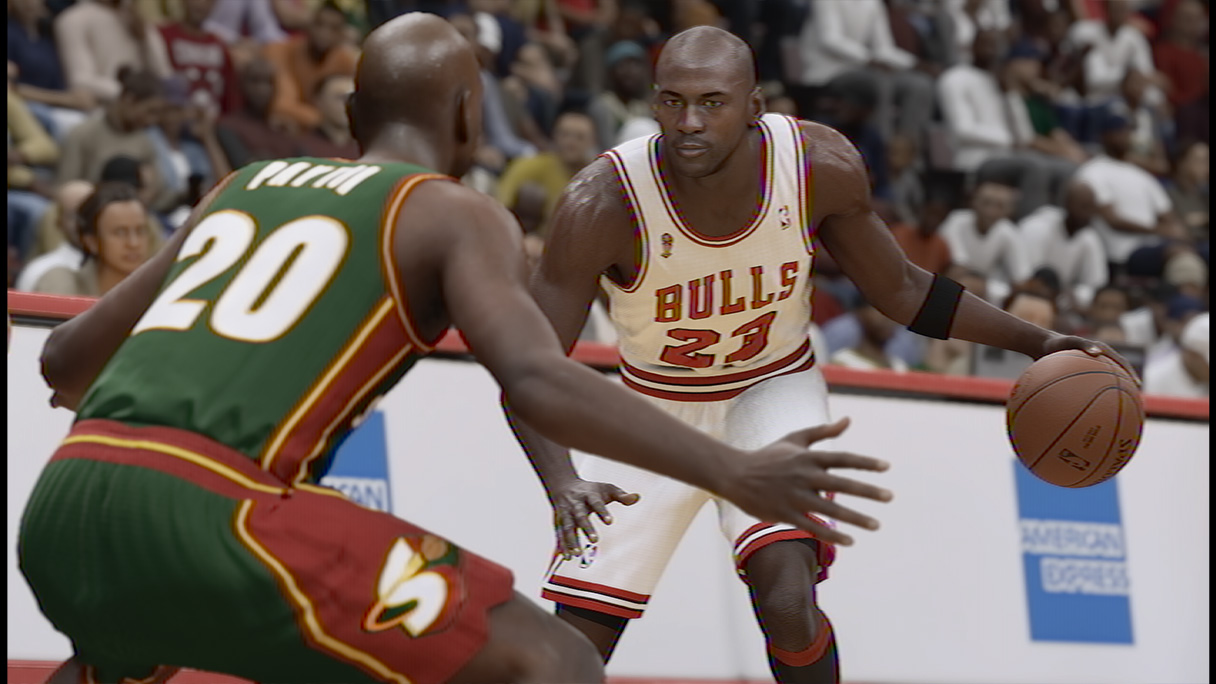 13. 1997 NBA Finals Game 5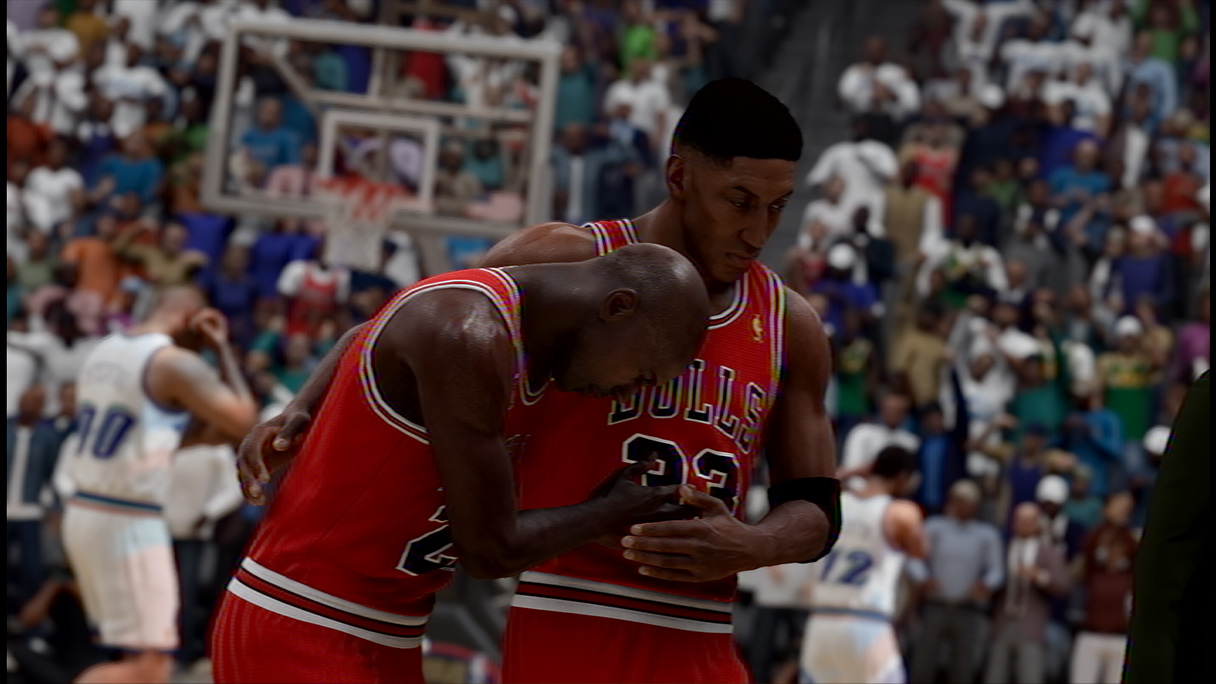 14. Chicago Bulls vs. Los Angeles Lakers 1997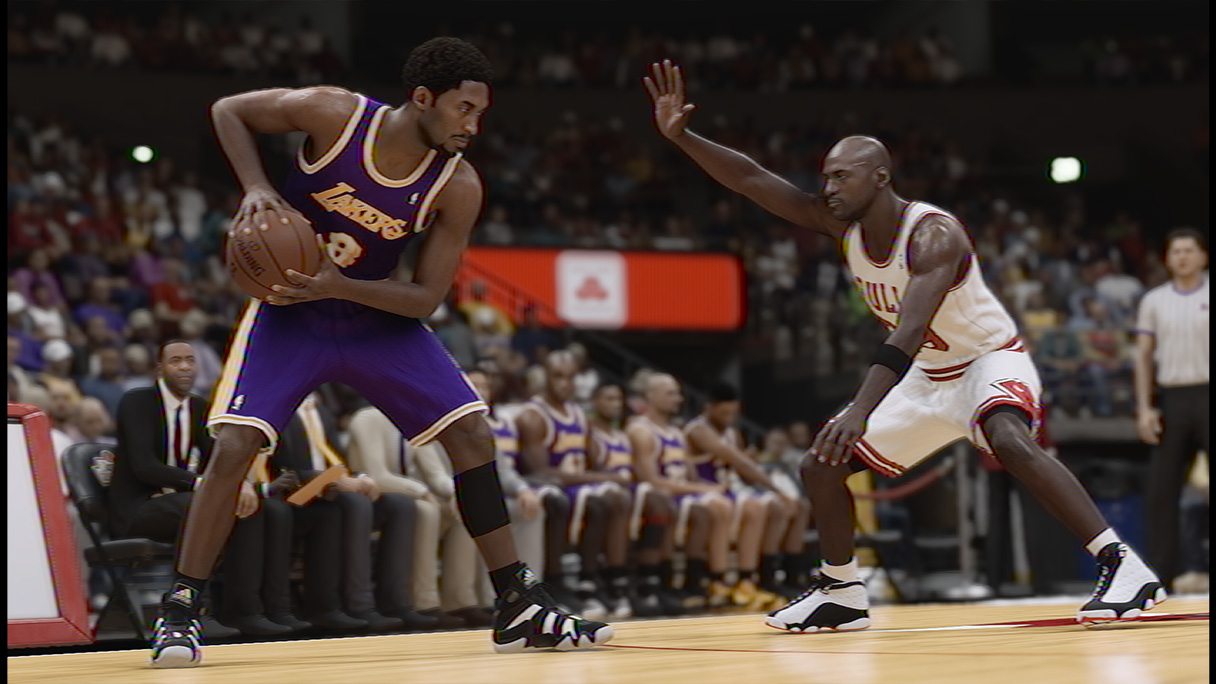 15. 1998 NBA Finals Game 6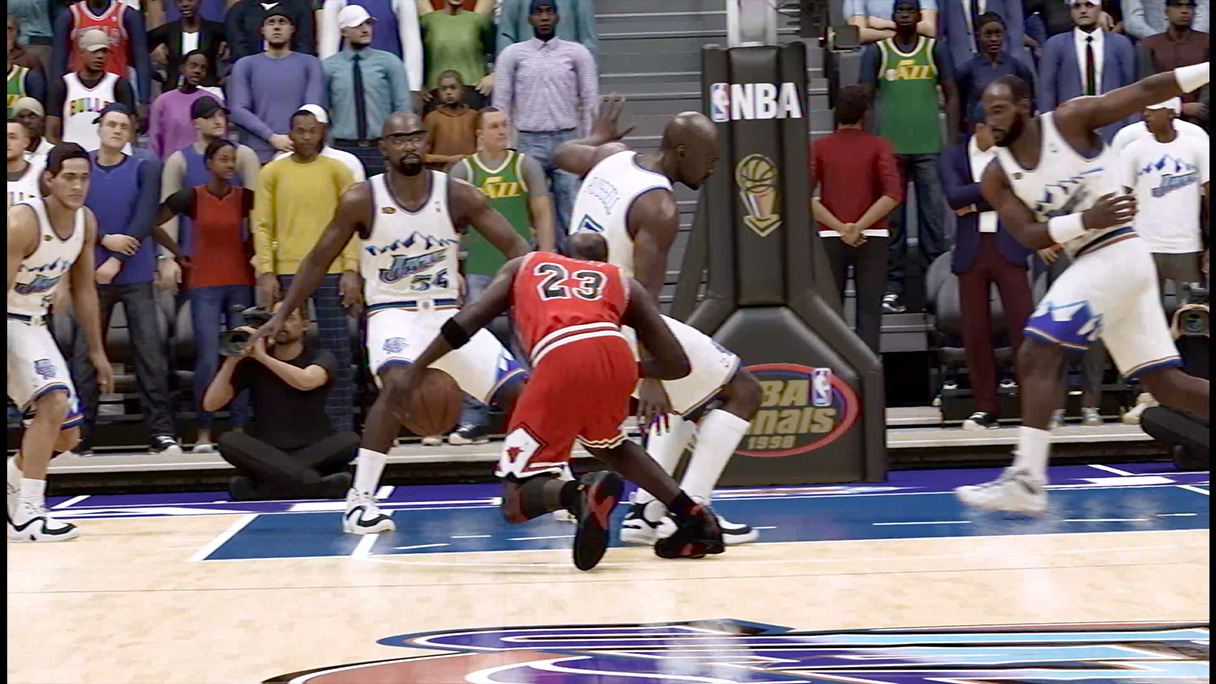 .