She has been defending the idea, for 25 years, that everyone can become an entrepreneur. Adie (Association for the right to economic initiative) Hauts-de-France gives wings to entrepreneurs who do not have access to traditional bank loans, but who nevertheless have entrepreneurial ideas.


Créadie is a unique competition which, for 13 years, has honored small local entrepreneurs and
"demonstrates by example that entrepreneurship is and must remain accessible to all", specifies the association. The Créadie prizes include several categories and are awarded by a jury made up of representatives of Adie and partners. This year, four winners received a check for 1,000 euros.


The "Territorial Vitality" prize – which rewards the business creator whose activity has a positive and significant economic impact in his territory – was awarded to Albert On'Okoko for his building and business concierge activity in Amiens.
A former professional sportsman, Albert has been a self-employed entrepreneur since 2015. He had the idea of ​​creating his company following an experience as a flying host on prestigious sites in the La Défense business district in Paris. Eleven months after the creation of his company, Albert is experiencing real success! It now has a dozen clients and manages more than 50 apartments for different types of services. Thanks to this activity, he was able to recruit six employees and works with a dozen service providers spread over three areas: cleaning, logistics and sales.
The "Rebond" prize – which rewards the business creator who has shown remarkable tenacity in launching his activity – was awarded to Kenza Rezok. Mother of two daughters, she wanted to create her own job by launching an oriental food truck in Château-Thierry, " a place where gourmets meet who think that you can have a good meal elsewhere than in a starred restaurant ».
Always passionate about cooking, she began to offer her services and share her know-how with associations, retirement homes or even town halls for which she worked on a voluntary basis. Adie allowed her to finance the purchase of her foodtruck, so she can start her activity in the coming weeks. In the long term, its objectives are to develop its activity, to expand and to be able to hire.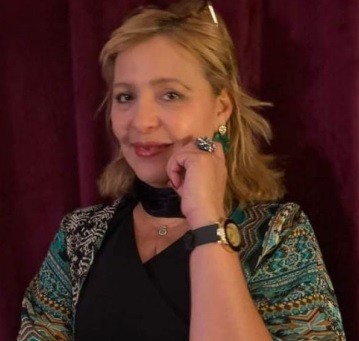 The "Youth" prize rewards the creator financed and supported by Adie aged 18 to 30, who stands out for his background and his entrepreneurial spirit. This year it was awarded to Tom Barbe for his company Planet Soda, which specializes in the sale of non-alcoholic drinks online and in partner shops in Amiens.
During a trip abroad, Tom was able to discover unknown sodas in France. Seduced by these drinks, he first introduced them to his relatives before deciding to start marketing them. It was therefore at the age of 21 and pushed by his family that he decided to create his business. Adie first allowed him to train on the creation and management of a business and granted him a loan, which enabled him to finance an accountant and a lawyer so that his company was created correctly. Today, he is waiting for the last authorizations to be able to order his first stock.


The "Coup de coeur" prize was awarded to Aissata Soumah. After obtaining a CAP in cooking, then training at the CCI, Aissata Soumah experienced Adie by participating in the "I become an entrepreneur" training course. Encouraged by her companion, Aissata said to herself that it was time to realize her dream: to launch her business selling exotic products. So she started looking for a place and quickly settled in Amiens. At Adie, she found trusted advisers, with whom she was able to forge ties, but also financial assistance which enabled her to settle down.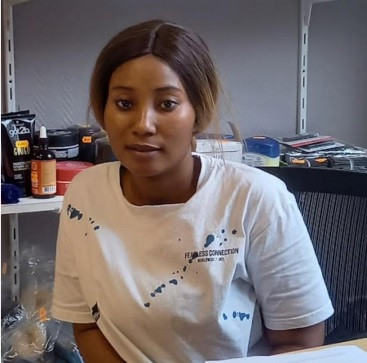 Good momentum for 2022

The year 2021 was marked by a renewed desire for entrepreneurship and this trend will continue in 2022. Thus, Adie's objectives are to continue to support new entrepreneurs and support this desire for entrepreneurship which contributes to social cohesion, to the creation of wealth, to the development of our territory, while allowing those who did not believe in it to realize their dreams. Moreover, in 2022, Adie Hauts-de-France aims to finance 2,000 project leaders in the region.